Writer/Photographer: Nick Crockford for Moreton Daily
Balancing study and work is challenging – but the Australian Trade College North Brisbane, in Scarborough, has a solution.
Partnered with BallyCara Residential Aged Care and Mater Education, the Australian Trade College North Brisbane provides school-based apprenticeships and traineeships with extensive "hands-on" industry placements.
Year 11 students Sienna Edwards, Tailah Clemson-Edmonds and Charley Wyatt – described as the program's "guiding light" – are studying a Certificate III in Health Services alongside their senior secondary studies.
Students work two days a week at BallyCara as part of a School-based Traineeship and the next three at the Trade College studying General or Essential Maths and English and Certificate III in Business.
By the end of next year, when they graduate, all three also plan to have a Diploma in Nursing, as they seek direct entry to university.
Principal Brett Kavanagh said the Trade College program is "wonderful for these students. They came in knowing exactly what pathway they wanted."
"They are all university-bound – not entering university studies in a tradition ATAR way, but doing it via a vocational pathway."
"We established the Health Services program at the start of the year and these young ladies have been the guiding light in that space."
"When I arrived this morning and spoke to Kerry (BallyCara Residential Services Manager), she said these girls are "just amazing".
"I'd certainly prefer a health services assistant with hands-on experience, who has trained in an environment like this, than someone who has only trained in the classroom."
For Tailah Clemson-Edmonds, 16, the Trade College program is an "easier and better pathway" for her career plans.
"You get all your qualifications at school and can enter the workforce straight away when you finish Year 12, with so much more experience and on-the-job training." she said.
Sienna Edwards, 17, had "no experience" in health services before starting at BallyCara, but now works alongside AINs (Assistant in Nursing).
"I'm with experienced people and feel very comfortable asking questions," she said.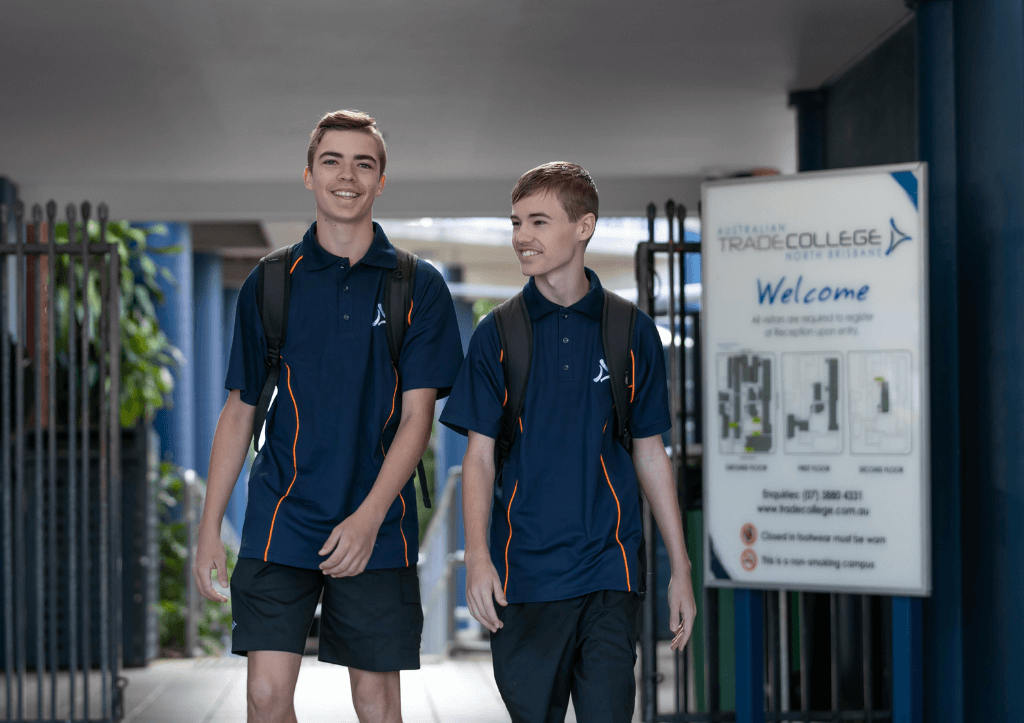 "I think this will put us in a better position going to university because we have knowledge and experience of situations, which hopefully helps us get jobs."
Charley Wyatt, 16, smiled and said she "loves it" at BallyCara. "Each day is different, new things, new learning."
"When I first signed up I had no idea what I was walking into, but I think that's part of the fun. I'd recommend it, 100 per cent."
Principal Kavanagh said there was a perception the Trade College is "about construction and plumbing apprenticeships", but "we're far more than that".
"This year we introduced Health Services, Early Childhood Education and Information Technology to the trades which have been very successful over the last 15 years," he said.
"These three young ladies have become an integral part of the aged care system. To have such an understanding at this age and make such a difference to people they work with is exceptional."
"What a difference it makes to our community."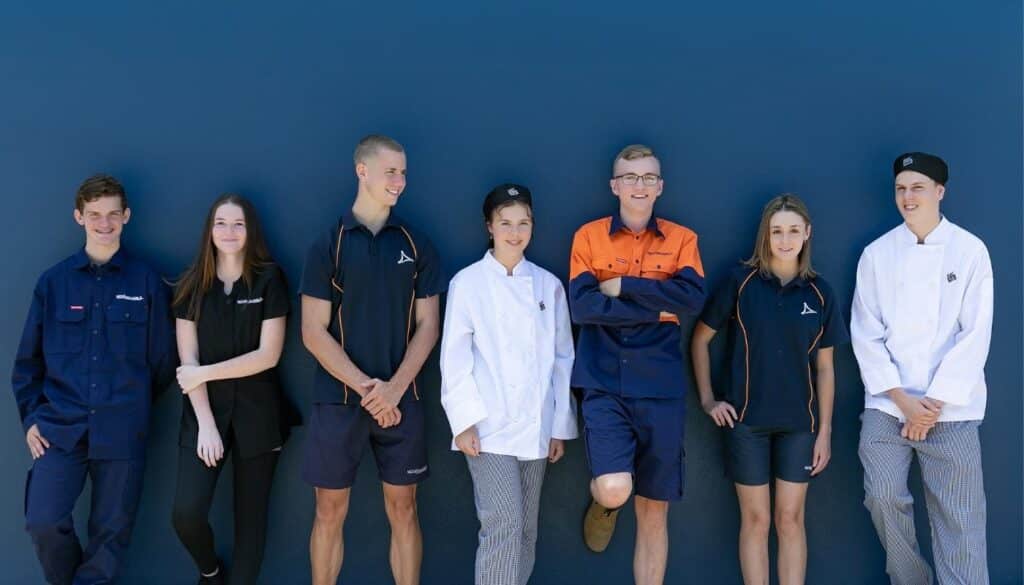 BallyCara Residential Services Manager Kerry Mahedy agreed: "Everyone knows attracting staff to aged care is difficult."
"This gives a very positive experience and will help shore up staff levels in the future, as well as adding to nursing and paramedic numbers. These girls are mature and staff are so complimentary of them. They're great to have around."
The Australian Trade College North Brisbane is part of MRAEL and the IntoWork Group.
Last year, every Year 12 student at the Australian Trade College North Brisbane received their Queensland Certificate of Education, 94 per cent had full-time jobs within three months and all had a gainful employment pathway within graduating Year 12.
Information evening and campus tour
Australian Trade College North Brisbane's next information evening is on Tuesday the 5th of September and Tuesday the 24th of October, from 6-8.30pm.
The evening will showcase all trade programs including hairdressing; barbering; commercial cookery/hospitality; metal engineering/fabrication; electrotechnology; automotive; construction/shop fitting/cabinet making; plumbing; health services; early years education; and information technology.
Places are limited for the information evenings and usually book out. For more information and to register, head to the website.